A bee-friendly hotel for honey-sweet holidays
Meet the Rinners, hoteliers and beekeepers
Have you ever been on holiday in South Tyrol? Perhaps you have. But have you ever spent a honey-themed holiday there, too? Then why not visit us at the Rinner hotel and let us pamper your palate with delicious honey varieties as you discover the secrets of beekeeping and the interesting life of bees? We have been passionate beekeepers for three generations now, and we would love to share our knowledge and introduce you to the fascinating world of apitherapy, namely the healing virtues of beehive products. But allow us to introduce ourselves, first.
Our son Manfred is the one in charge of the culinary side of things. Resi and our daughter Karin will be welcoming you on arrival and ensuring that everything runs smooth throughout your stay. Last but not least, host Paul Rinner is the one who will let you in on the secrets of organic beekeeping and initiate you into the benefits of the innovative Api wellness system.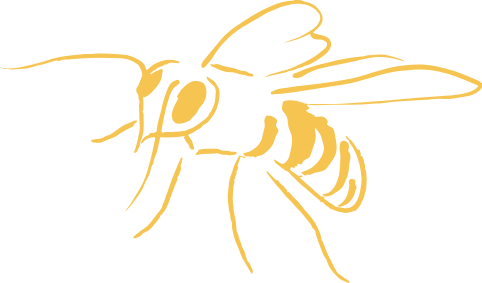 The keeping of bees is like the direction of sunbeams.